My contribution:
human brand core workshop, redesign concept and design, organizing team
The Praxiszentrum Arcus deliberately combines complementary medicine and conventional medicine under one roof. Specialists from various disciplines treat and care for women, children, adolescents and young families in an integrative, competent and personal way.
​​​​​​​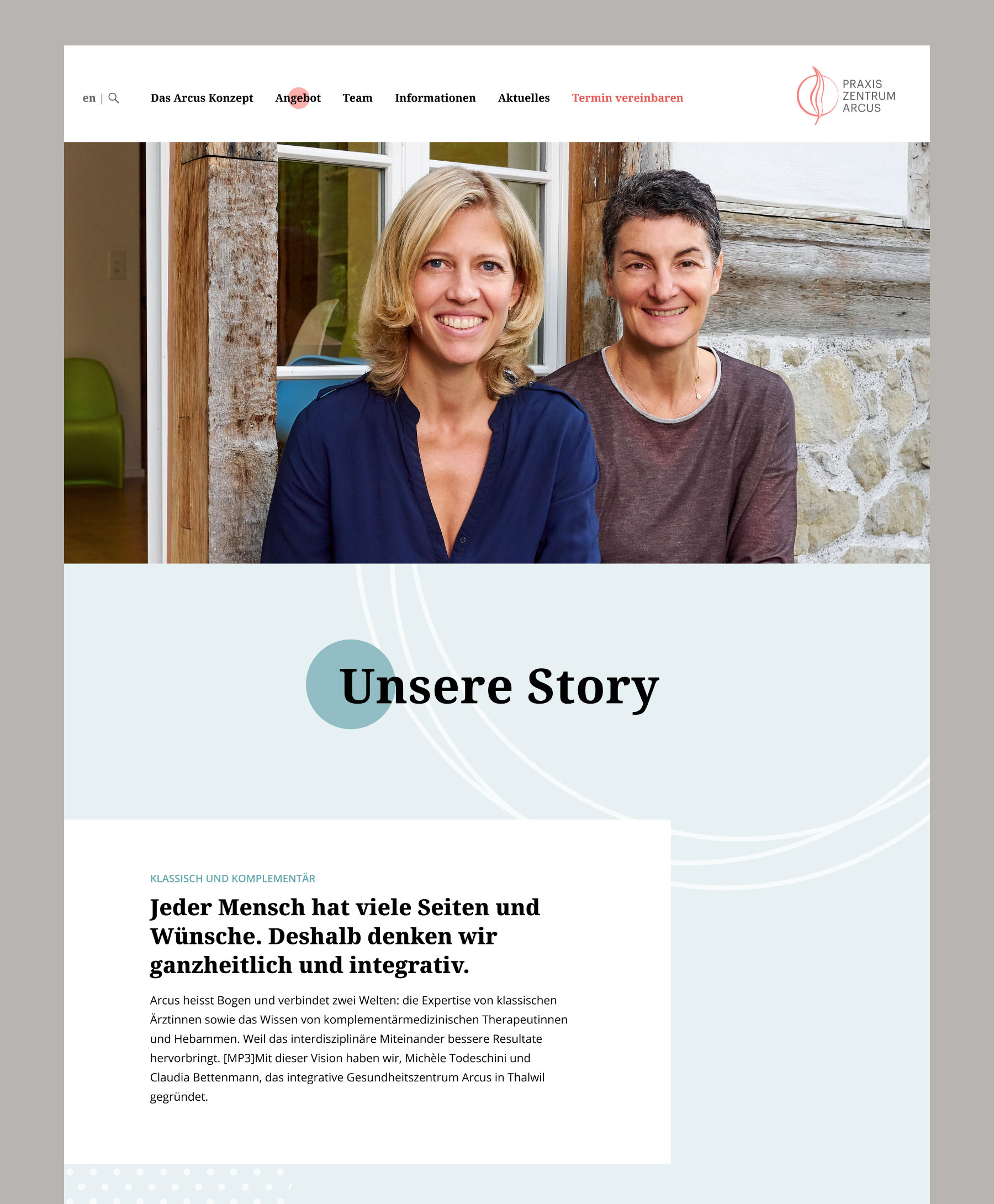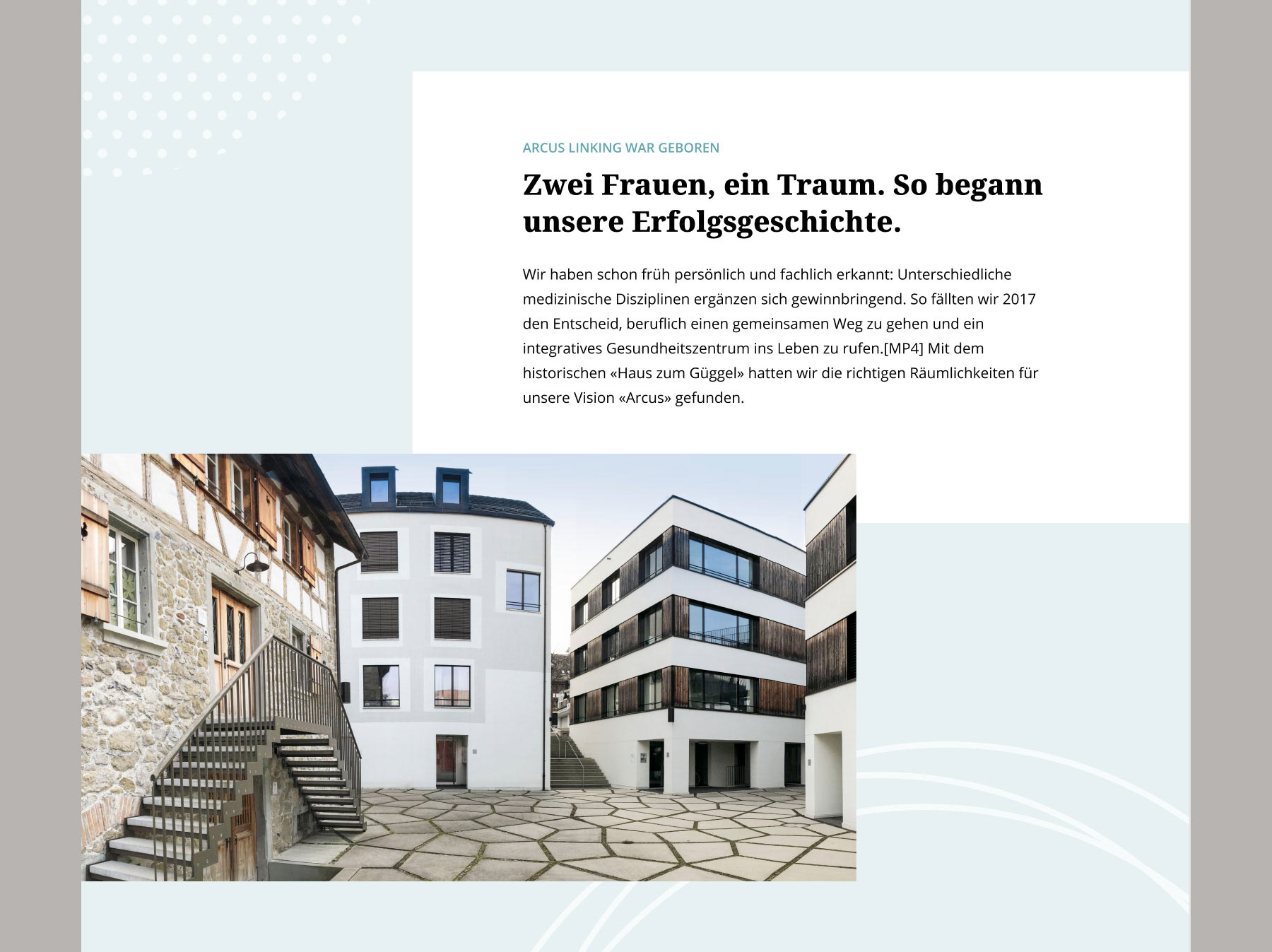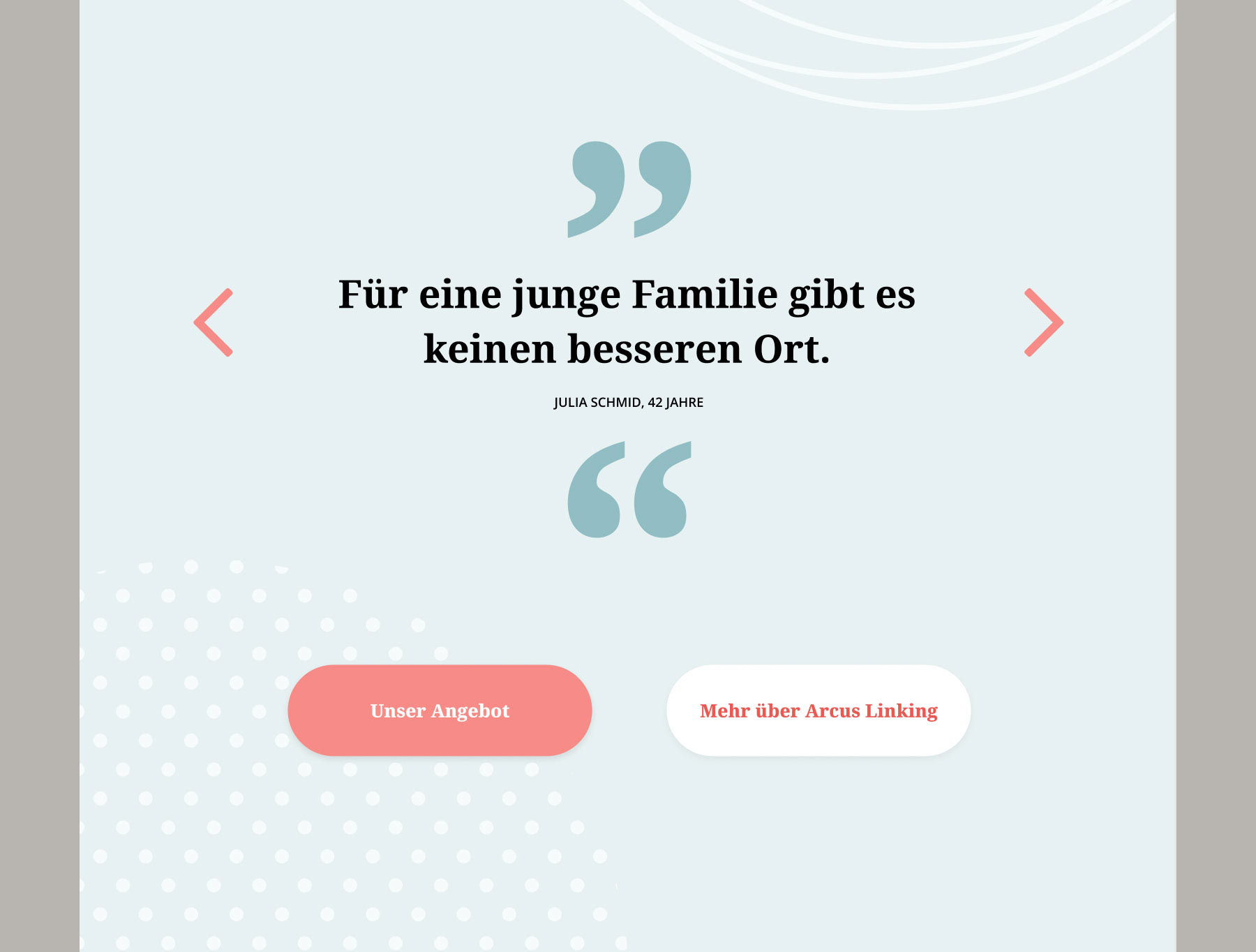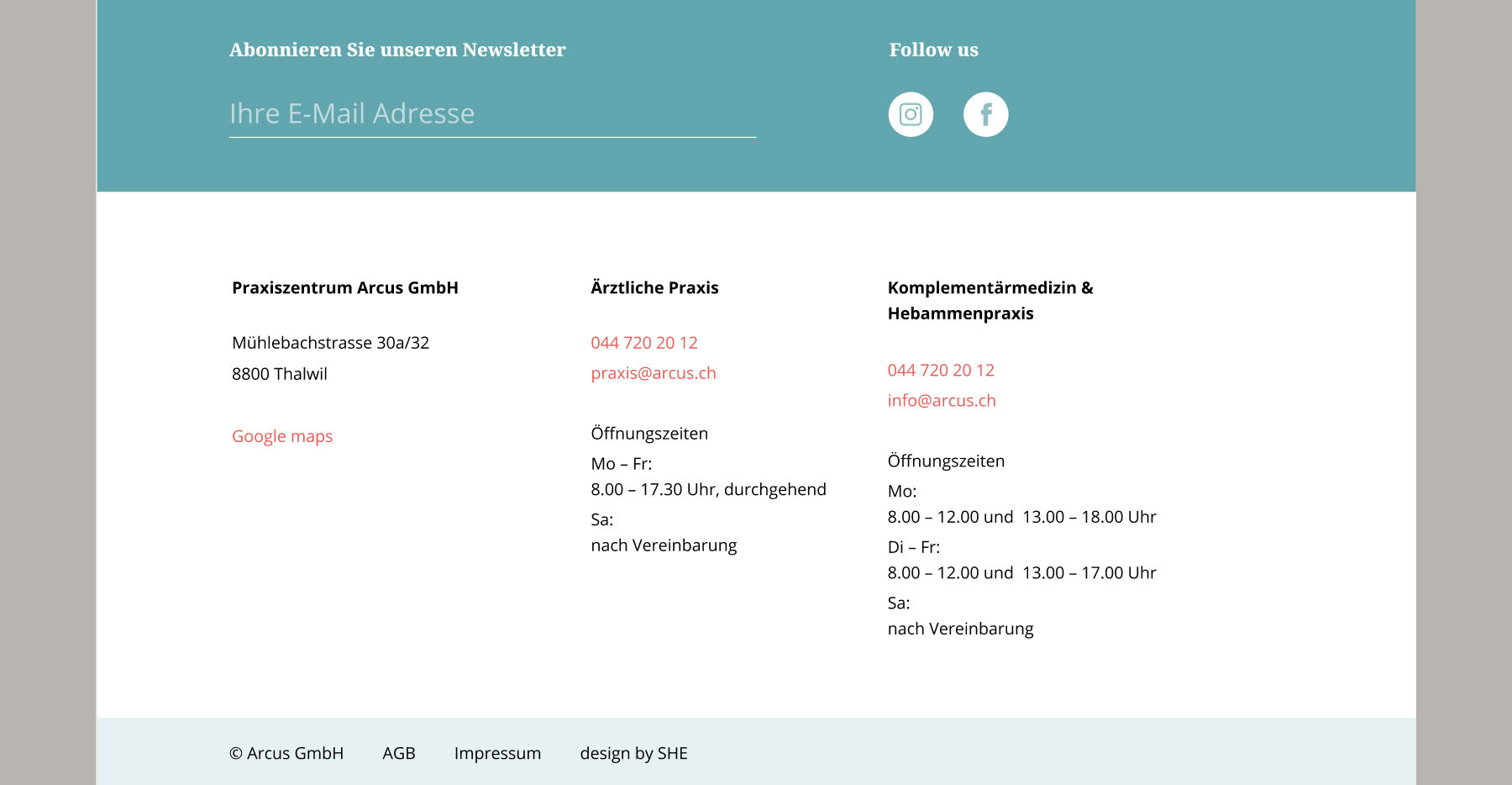 "Die Zusammenarbeit mit Silke haben wir als sehr angenehm und produktiv empfunden. Unsere Wünsche und Anliegen wurden erkannt und umgesetzt.
Die Seite wurde für uns so aufgebaut, dass wir ohne Hilfe von Experten, alles selbst anpassen und abändern können, was uns sehr wichtig war.
Tolle Arbeit, tolles Konzept! Endlich haben wir unsere Traum-Homepage!
Danke für alles liebe Silke!"
Michèle Todeschini, Gründerin von Arcus